Support Center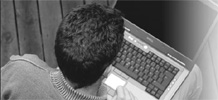 Welcome to the many options on plexityHide product support. You will generally not need a support contract to contact us. As long as you are a registered user or you are currently evaluating one of our products we will be happy to help you with any question that you might have. Of course we encourage you to find the answers in the appropriate Knowledgebase FAQ or submit a new question to the knowledgebase...
Reporting bugs
If you have a repeatable problem you should always try to downscale a sample and send us instructions and something that we can run. That way we can fix any bug or misunderstanding quickly.
We will answer all emails sent to support. If you do not get an answer within 4 business days you should re-send, because we usually aim to answer within that time, and emails do get lost out there (give us a little extra time on weekends and holidays).
When you email support your email will be handled by a developer so try to be as precise and to the point as humanly possible. You do not need to write a lot of text to set the scene if you have something obviously wrong.
Extended support and support contracts
Some clients have engagements that require them to assure third party support on integrated products. If this is the case for your organization you will want to sign a support contract with us. Assured support delivery will yield additional costs that depends on the requirements. Contact us with your requirements and proposals.
We love to hear from you for any reason! Have you found bugs? Lovely lets remove them asap!
RSS News feeds
We started a news feed from our knowledgebase, RSS is a great way not to miss anything and avoiding filling up your email-inbasket Most people get to much email anyway, RSS is a better way that allows you to use a news aggregator to collect the news that you want each day.
Read the news blog http://theblog.plexityhide.com/